From Brisbane, Australia, to the world
About Languageconsult
Owned and operated by Principal Consultant and Head Translator Susanne Creak, and collaborating with trusted industry partners, Languageconsult offers a wealth of experience in international and multicultural communication. Susanne completed her tertiary studies in business, foreign languages and translation in Germany and for the first 12 years of her career worked within large international corporations. After moving to Australia permanently, she focused on providing language services. Susanne has worked as translator, subtitler and executive manager in the localisation industry and in 2018 decided to bring her favourite activities together in her own boutique language business.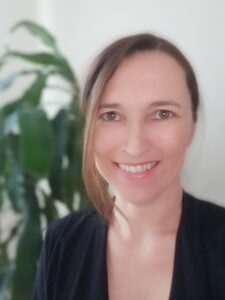 Susanne speaks four languages (English, German, French & Spanish) and has been a NAATI Certified Translator German/English and member of AUSIT (the professional association for translators and interpreters in Australia) since 2007. She endorses the AUSIT Code of Ethics and in 2014 led the introduction of a "Best Practices" manual in the translation of official and legal documents for practitioners in Australia.
As a trained subtitler, Susanne has been working on a range of programs, documentaries, series and feature films shown at international film festivals, on streaming platforms and on TV. She is a member of the Entertainment Globalization Association (EGA), a global group of companies and localisation professionals founded in 2020 that is committed to helping content creators tell their stories to global audiences.
Thanks to years of relevant professional activity, Susanne is extremely well connected within her industry. When dealing with higher volumes in German/English and with other languages, she works together with the most experienced and trusted colleagues. She was a founding Executive in the Queensland Chapter of the German-Australian Chamber of Industry & Commerce and has been a presenter at various events, e. g. on Cultural Considerations and Translating for Foreign Markets for the Export Council of Australia.
Contact Susanne to discuss your multicultural communication requirements.